About Us
MCC started in January of 2007 by Dave Adickes primarily with deck building and small remodeling projects.  In succeeding years, the company grew and moved forward with larger jobs, then towards custom homes and extensive remodeling for clients.  Presently, MCC focuses on custom homes, basement finishing, kitchen and bathroom remodeling and outdoor decks/covered roof structures.
Focused Building is the clear and simple vision of Midwest Contracting and Construction.  The priorities of a client's custom home or remodel involve detailed communication, a solid client/builder relationship and streamlined processes.  Providing a pleasant building experience and having full confidence in your investment with MCC is very important to Dave.  You will work with him directly on every step and decision of your custom home or remodel.  This creates a focus of stewardship and communication directly towards you and your family.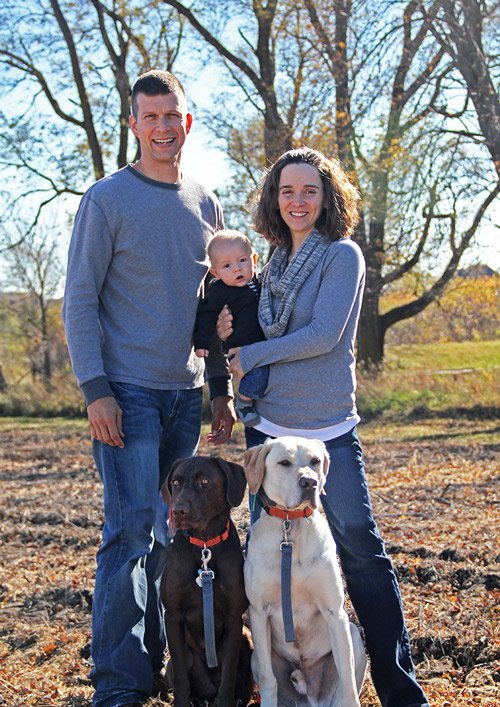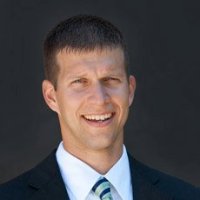 DAVE
Dave grew up in the small southwest Iowa town of Macedonia. There, he learned how to be a good neighbor and the value of hard work.
Dave spent much of his youth mowing lawns, rebuilding truck engines and working at the extended family farm.
In the Fall of 1997, Dave took off to Iowa State to become a cyclone. Ag. Systems Technology and Animal Science.
After college Dave made stops in Illinois (ADM), North Carolina (Push America) and Texas (working for a general contractor) before returning to Iowa and founding MCC.
Dave's been involved in the Home Builders Association since starting his company and served on the board of directors and various committees since for several years.
He's a cyclist and triathlete who enjoys hunting with his two Labradors, Moose and Bear.
Dave prides himself on being a good husband and father. It is his top priority.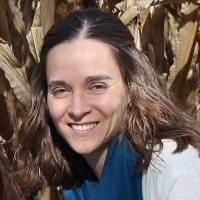 EMILY
Emily grew up near Iowa City but proudly made the trek to Iowa State University and graduated with a Bachelor of Fine Arts in Graphic Design.
She has put her creative background to good use by handling design and marketing for MCC. She also works as a graphic designer for Heartland AEA and teaches 11 piano students.
Her solo business, Created by Emily, allows her to be creative in multiple ways. She does custom artwork and graphic design and enjoys cooking and baking creations.
Emily has given much of her free time to volunteering for various community organizations and her parish, St. Francis.
Currently she is enjoying be a new mom to son Ryan, born June 13, 2015.
testimonials
Thank you. Thank you. Thank you. I can't say it enough. It was truly refreshing to take a "leap of faith" with you and to learn you are a man of your word. You are professional, kept us informed step by step, provided guidance, have a great crew of subcontractors, and always checking in with the crew and assuring the the work was of the highest standard. Most of all you LISTENED to what our needs/wants were and gave ideas that we never even thought of as the under cabinet lighting. You kept saying "trust me," we did and the result is greater than we hoped for. You truly live up to "Focused Building."

You did a wonderful job on the remodeling for our basement. It is practical to use as a family and elegant enough to host all kinds of guests. During the initial meeting you listened to what we wanted and you were able to accomplish everything we wanted when others said they could not. You also gave suggestions we would not have thought of.  You always kept us up-to-date with everything from expenses to timing of contractors.  You were very considerate of us living in the home while this process was being completed. We also appreciated you meeting with us on a regular basis, actually daily, to update us of the progress and changes. You were always pleasant to work with and that was greatly appreciated. Thank you again for our new beautiful basement. We would highly recommend you to everyone that is building a new home or wanting any work on an existing home. Thank you again!

We just wanted you to know how pleased we are with our basement! We were a bit apprehensive when we began the project, as our previous building experiences had always included "surprises." (Those surprises cost us time and money.) We were so impressed with your professionalism form our first conversation with you. You carried that professionalism throughout the entire project: You kept us abreast of the timetable for the subcontractors, the quality of the workmanship was very good, you were creative when we were at a loss for ideas, the estimate and the final bill "matched," and the cleanup was amazing. We would be most happy to show our basement to your prospective clients and/or serve as a references for you. Thank you for a job well done!

Just wanted to thank you for the great job you did on the siding and windows. It is nice to come home to a house without a hole in the front. Thanks again.

We are sending this small gift to say thank you for your work on our new deck, and to let you know how much we appreciated your superior work ethic, professionalism, and attention to detail. We'll be looking forward to working with you again on our next project!

Thank you for doing such a wonderful job on our house! As always, you and your team were very professional & went above and beyond. Thanks

You do great work and I'll continue to refer you. I haven't worked with someone I've felt this comfortably with. Not just because of our affiliations, but because you follow-up and do things the right way. Thanks

Dave, Thank you very much. I will keep your card handy and share it with others.

Thank you Dave! We love the bookcase. You need to see it with books on it! Thanks again!

Dave, Thanks for a good job. We are very happy with the results.
Contact Us
We would love to talk to you about your home project, new build or remodel. We are here to answer your questions.